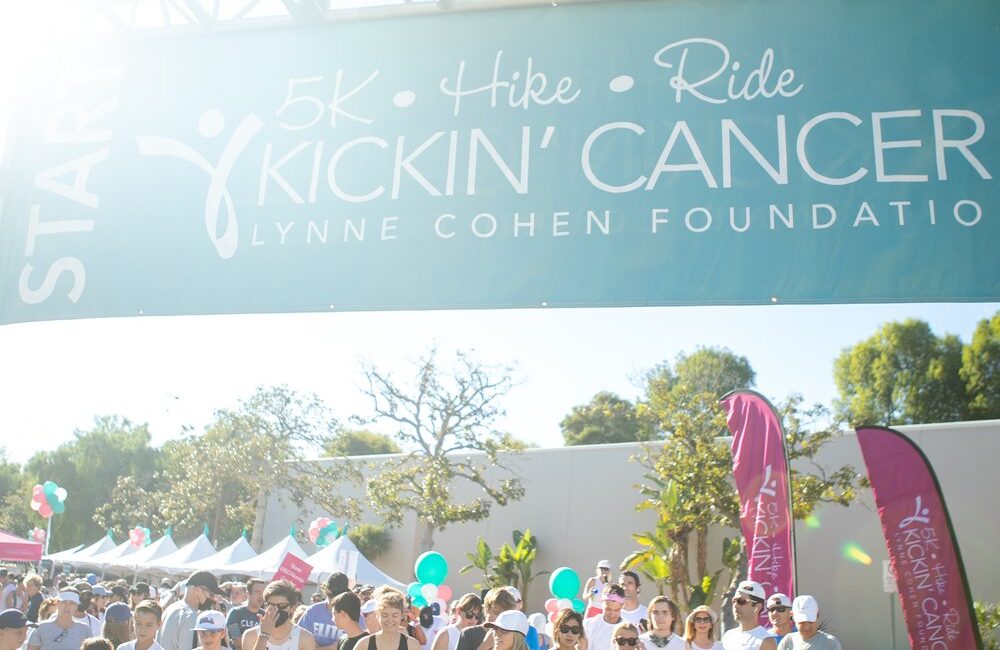 Kickin' Cancer!® is a non-competitive family-friendly event featuring a 5K Run, Walk, and Stroller Run, and a Family Expo with fitness demos, product samples and entertainment. Since its inception, Kickin' Cancer!® has raised more than $3 million dollars for the Lynne Cohen Foundation — providing women and families affected by ovarian and breast cancers with tools to prevent disease, catch cancer early, and fight it hard.
EXPO & T-SHIRT PICKUP: 7:30 AM
5K START: 9:00 AM
LOCATION: 11620 San Vicente Blvd.Los Angeles CA 90049
Kickin' Cancer! fights ovarian and breast cancer through prevention, education, and collaboration. Every step you take helps fund innovative preventive care programs for women and families at increased risk.